Welcome to Kanwa Information Center
---
Kanwa Information Center, a news organization registered in Canada, was first established in 1993 in Toronto. Kanwa publishes two monthly magazines (Print/Online), the Chinese language Kanwa Defense Review and the English Language Kanwa Asian Defence, and operates one publishing house.
Kanwa Daily News
---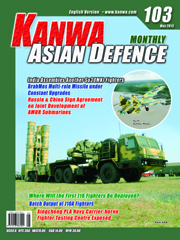 News Brief on YouTube Now Available!!
Now you can check out the latest crucial news at "Kanwa Defense Review" on Youtube in English, Japanese, Russian, and Chinese.
YouTubeで最新事情を分かり易く解説
YouTubeで"Kanwa Defense Review"をチェックしてみて下さい。 中国を中心としたアジアの最新事情を日本語で分かり易く解説しています。日本語部分は英語の後です。
China Unveils DF15C SSM
Kanwa News: In October 2013, China's new round of military deterrent actions against Taiwan clearly stepped up. China's Xinhua News Agency published the latest photos of...
[
Read More...
]
Kanwa Asian Defence
---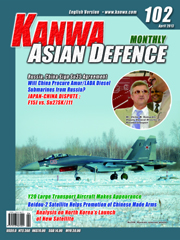 Chinese do not know how to use Su35 (English and Japanese version in Youtube)
Andrei Pinkov Youtube: Taiwan and China: The military conflict surrounding ADIZ
Can H6K attack USN Carriers? Andrei Pinkov's New Youtube
Where is Chinese H20?
India China border issue Youtube
H6K Targeting USN carrier? Andrei Pinkov: I don't think so! (English Japanese)
New issue I signed today
The first anniversary of the new Kanwa magazine
North Korean Military Parade Youtube Andrei Pinkov
New
[
Read More...
]