Welcome to Kanwa Information Center
---
Kanwa Information Center, a news organization registered in Canada, was first established in 1993 in Toronto. Kanwa publishes two monthly magazines (Print/Online), the Chinese language Kanwa Defense Review and the English Language Kanwa Asian Defence, and operates one publishing house.
Kanwa Daily News
---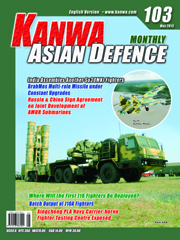 NOTICE: English Online version No Longer Available/ Print Version Price Revised
Dear readers, We stop offering English Online version Kanwa Asian Defence as of March 1, 2016. The services to the current subscribers are provided until each expiration date. Print...
Who Provided Design of J20?
Many of the aviation observers of Europe, the US and Russia believe that J20 has copied the design concept of Project 1.44 by Mikoyan Design Bureau, and China could have even obtained...
China Unveils DF15C SSM
Kanwa News: In October 2013, China's new round of military deterrent actions against Taiwan clearly stepped up. China's Xinhua News Agency published the latest photos of...
[
Read More...
]
Kanwa Asian Defence
---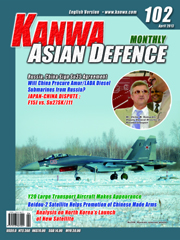 AIR FORCE NEWS: China Drafting Comprehensive Strategic Earlier Warning Programs
China Sells Surveillance Satellites
Details of China's Export of CH4A UAV to Iraq Unveiled
Sudan Obtains China's Precision Guided Bomb Technologies
Cameroon Air Force Discloses More Details of Chinese Made Aircraft
African Countries Willing to Talk with Pakistan on Import of JF17 Fighters
Chinese Made Radar in South Africa
Hypothetical Enemy of PLA Air Force
ARMY NEWS: China Exporting Heavy Rocket Systems
More Details on Export of A200 MLRS to Belarus Unveiled
[
Read More...
]